Education is the key for progressing towards a society in which everyone is empowered and has equal opportunities. On the International Education Day, we celebrated equality and drew attention to those who need help. Inspired by the United Nations' leave no one behind principle, a mural was unveiled in Podujevë/Podujevo, emphasizing the fact that children with disabilities should be treated equally with other children.
It is of crucial importance that children with disabilities can attend school without limitations and have access to education, while respecting the challenges they face. That is what the mural will remind people of – every day they see it.
The local artist, Bedri Kadriu, created the mural which will beautify the wall of the Primary School "Shaban Shala" in Podujevë/Podujevo.
The mural will be a reminder to the residents passing by and to the children who attend this school, all 1,100 of them. Among those present at the opening of the mural was the mother of a 10-year-old girl in a wheelchair, Nexhmija Rrmoku. "It is not easy for my child to come to school. Transport is the biggest issue. Other than that she is always happy to attend school and lessons. Not to mention her happiness while spending time with other children", she said. She explained that it is not easy to raise children with disabilities given the obstacles at every corner: "You don't think about disability, until you face it. I see this mural as a call for empathy towards different people, those in vulnerable situations", said Nexhmije.
School assistants supporting the children with disabilities are key in creating a safe environment for these children. Having assistants next to them, they know they have professional care. This school employs two professional school assistants who take care of the ten children with disabilities. One of the assistants is Ariana Bulliqi. She said it would be easier for her and children if there will be a simplified curriculum, but she also confirmed that there is an improvement in this area. Access to school and classrooms, hiring professional assistants – all this is positive progress. "Following children in classrooms and helping them to learn is an achievable mission, and I am pleased to be one those that provides safety to this very special child", Ariana said.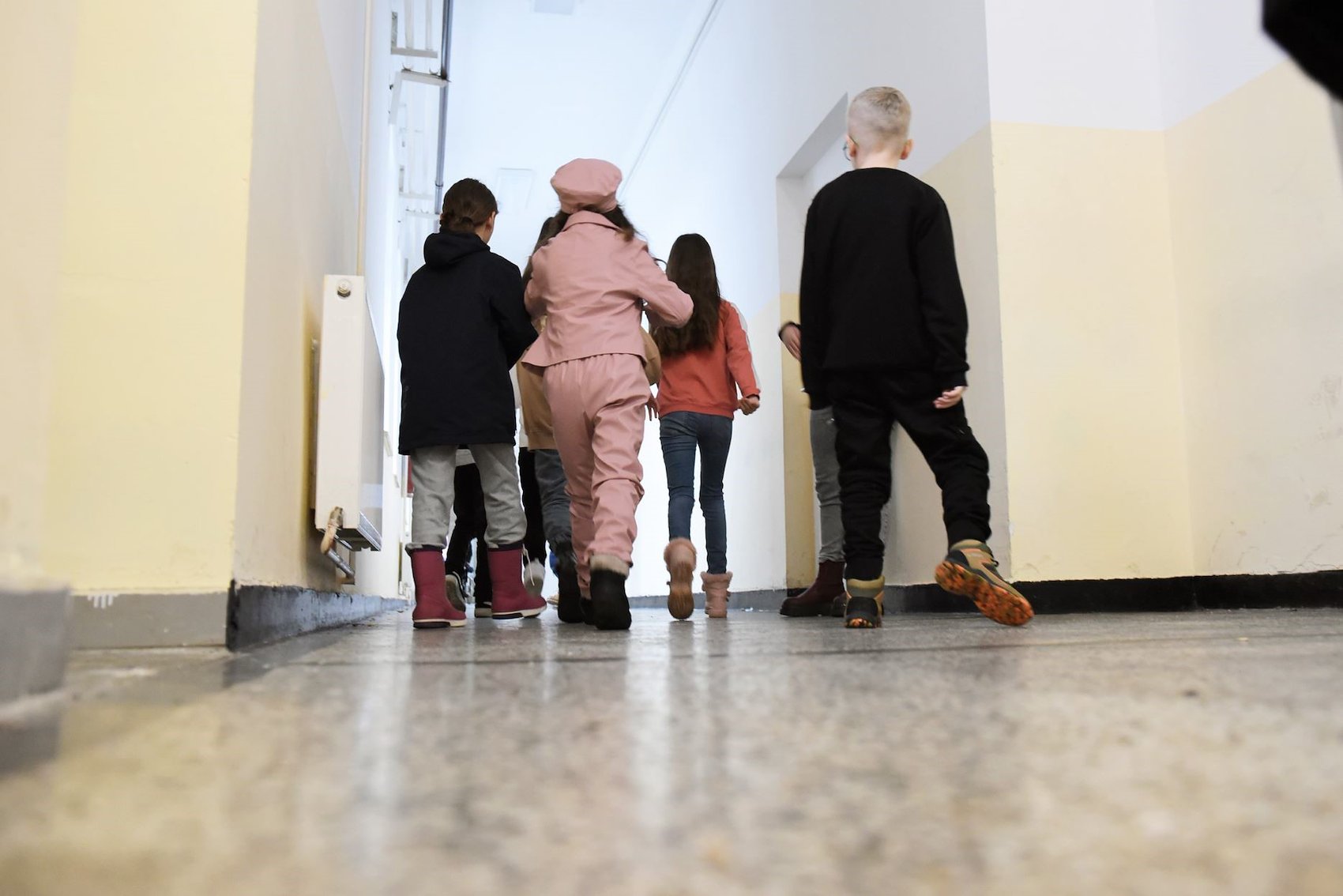 We should all reflect and question our attitudes toward children with disabilities. We need to secure ALL children inclusion – first at home, then at school, and then further on their life journey.
Giving tools to children only means enabling them to fulfill their dreams.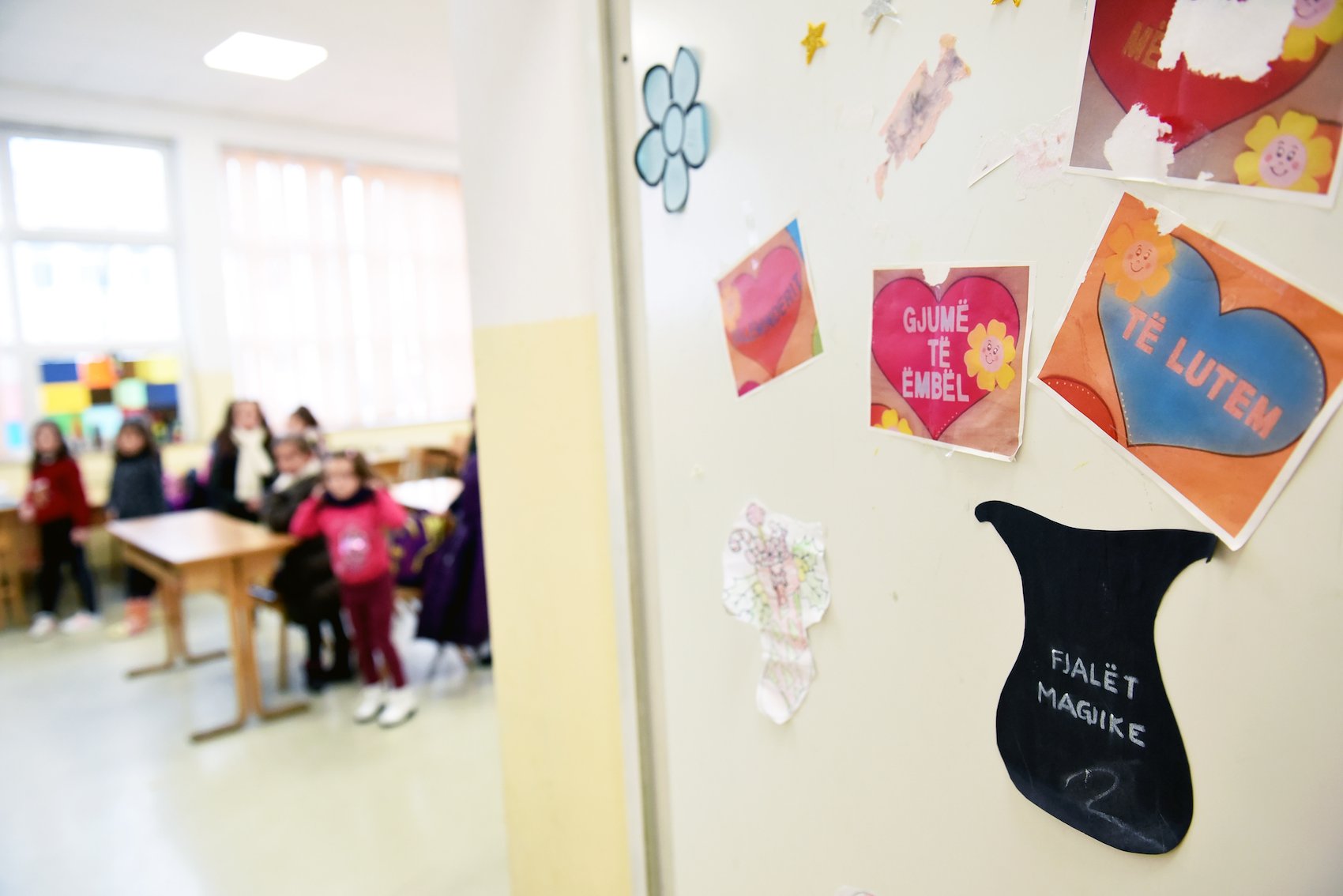 One of the enablers is certainly the Principal of this School, Avni Fetahu, who felt very excited about revealing the mural. "Our development plan is clear: to create a school for all and our school, our team, is working hard on this. Limited budgets are always an issue, but that is why we are so open to this kind of initiatives", Principal Fetahu said. He thinks that cooperation with civil society organizations (CSO's) in Kosovo on this and many other topics in education is vital.
"A lot more can be done in strong collaboration with CSOs especially on initiatives like this today", said Mr. Fetahu.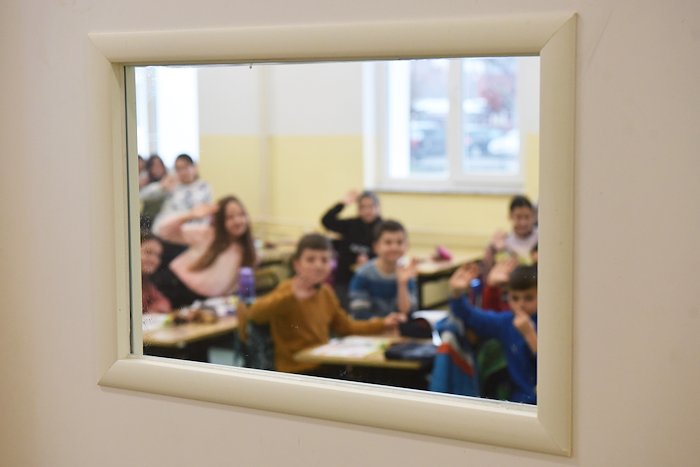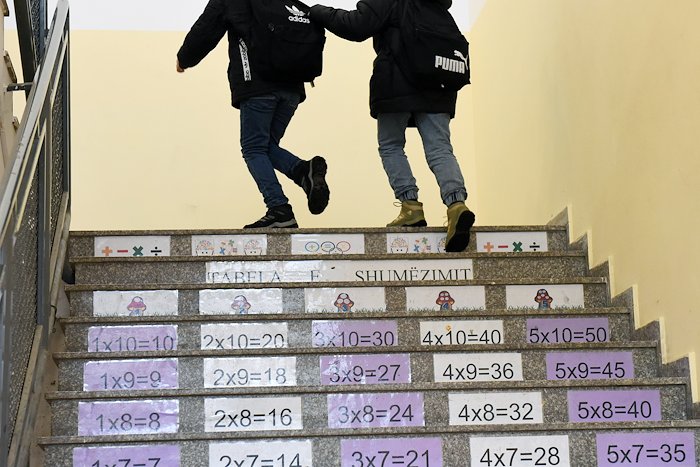 Every child with a disability should enjoy the best possible life in society. Obstacles should be removed for children with disabilities to become independent, so that they can participate actively in the community.
We should not forget that for a single moment! This mural will a reminder about human values and the support we should give to those in need!
This activity is supported by the Regional Program for Local Democracy in the Western Balkans 2 – ReLOaD2, financed by the European Union (EU) and implemented by the United Nations Development Program (UNDP). The overall objective of ReLOaD2 is to strengthen participatory democracies, strengthen cooperation between local government and civil society organizations, and promote civic and youth engagement in decision-making and community development. This very activity was the original idea of the NGO "OAKTIV" from the city of Podujevë/Podujevo.
Resource: Safe and inclusive education for all by UNDP Kosovo – Exposure
Story by Danijela Mitic
Photos by Xhemail Sllovinja
* For the European Union, all references to Kosovo should be understood in full compliance with Resolution 1244 (1999) and the ICJ Opinion on the Kosovo declaration of independence. For the United Nations, references to Kosovo shall be understood to be in the context of Security Council resolution 1244 (1999).